Money Advice | Debt Advice | Training | Consultancy
IMA Money Adviser of the Year
Money Saviour was established in 2011 to provide flexible access to money advice services. Expert help to deal with debt, welfare benefits, personal money coaching, training and consultancy.
We're a Community Interest Company (CIC) which is a company with social value. We're really proud of this.
​
We specialise in handling complex money problems and providing effective solutions so people can become better at managing money, making them feel happier, healthier and more productive.
​
We work with companies to offer these services for the benefit of employees and tenants.
​
Money worries are a leading cause of stress, affecting mental health, impacting on workforces, proudctivity and general wellbeing
​
Employees are often unable to take time off to access existing money advice services
Generic money guidance is available, but navigating this alone can be daunting. Our clients prefer to speak to an adviser face to face in a friendly, familiar and confidential setting
​
By using us, residents will be able to manage their housing costs more effectively, sustaining tenancies and allowing families to remain in their homes
​
Employers will benefit by making sure their workforce get the right help at the right time. Studies have shown that this will lead to reduced absence, increased productivity and a healthier, happier workforce
​
​
​
​
We have over 20 years' experience in the money advice sector, with experience working from all of the major money advice firms
​
Providing a quality personal, face to face service to each individual client is at the heart of what we do
​
We are an ethical company. We do not take any referral fees and do not sell financial products. This allows us to provide independent, impartial, best advice for those seeking solutions
​
We help everyone, from the financially excluded to well paid workers wanting to make savings on their household budgets
​
We work innovatively within companies providing immediate access so people can get the right advice when they need it.
​
We work to help people have a better understanding of their money
​
​
Advice on benefits -eg tax credits, Universal Credit
​
Help with benefit claims, appeals and representation at Tribunal
​
​
Energy efficiency & switching supply
​
Set and achieve money goals
​
​
​
​
We specialise in solving debt problems and stabilising income.
​
​
​
​
​
Accredited by the Institute of Money Advisers (IMA) Certificate in Money Advice Practice (MIMA Cert)
​
FCA Registered: 618806
​
Our debt advice services are only available in house via contracting companies, we are unable to assist with self referrals.
​
Training
​
Delivered by a specialist trainer to individuals and groups covering all aspects of money & debt advice
​
We work with individual organisations to provide bespoke courses.
​
Financial wellbeing workshops
We train advisers & staff to have up to date knowledge in all money and debt topics.
Popular courses include our 'Money MOT' 'Introduction to Money Advice' and 'Dealing with Debt'
Sessions available from full day courses to lunchtime sessions and bitesize learning
​
​
​
Expertise in financial wellbeing, fuel poverty, child poverty, financial inclusion and anti-poverty strategies, money advice, debt advice delivery
We work with media to highlight local and national issues and campaign for change
Our media credits include television appearances Week In Week Out, X Ray, Red Dragon radio, Radio Cardiff, The World Tonight
We work with organisations to ensure best practice, the provision of financial wellbeing and implementing money advice services
​
Puplic speaking engagements at meetings and corporate events
We work with companies to create personal debt and money advice packages offered in house to tenants & employees
​
We work on a fixed fee basis charged to contracting companies with competitive rates
​
We do not charge individuals for debt advice or casework, meeting our core value that those with problem debts should not be further burdened
We are not able to provide debt advice to consumers who contact us directly outside of contracting organisations, we will however assist in finding free sources of help
​
Licensed by the Financial Conduct Authority to provide Debt Counselling, Debt Adjustment & Credit Information Services
​
Accredited by the Institute of Money Advisers.
Certificate of Practice in Money Advice
​
Debt Relief Order Approved Intermediary
​
Professional Indemnity & Public Liability Insurance
​
Member of Advice UK & the Institute of Money Advisers (IMA)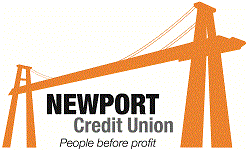 Authorised and regulated by the Financial Conduct Authority - FRN:618806
Sorcha helped me with my PIP appeal. I was very happy to have someone to deal with this for me as it was really overwhelming. She dealt with all of the paperwork and came to the Tribunal. We won the case & I had lump sum back. Very happy.
Well connected & well respected, it's always a pleasure to work with Sorcha. Her pioneering work in
establishing Money Saviour CIC and making the venture a success is a great example of innovation to the advice sector. Highly recommended.
​
​
​
I can finally see a way forward after living with debt for years. Very professional ,really put me at ease. Sorcha helped me with every step and set up manageable payments for me. Would definitely
recommend.