Money Advice | Debt Advice | Training | Consultancy
IMA Money Adviser of the Year
We have been working to improve finances since 2011
​
We contract specialist debt and money advice services in house to companies
Our services ensure employees, communities and residents can have instant access to the help they need.
​
We provide face to face advice that covers money, welfare benefits and expert help to deal with debt.
We specialise in handling financial difficulties, so people can become healthier, happier and more productive.
​
We are passionate about making sure that right advice is accessible to all and provided by specialist, independent, ethical advisers.
​
We offer personal money coaching and budgeting support service to members of the public
​
Advice needs can vary, from wanting to know finances are on track, to assistance with unmanageable costs and problem debt
Money worries are a leading cause of stress, affecting mental health, impacting on workforces, proudctivity and general wellbeing
​
Employees are often unable to take time off to access existing money advice services
Generic money guidance is available, but navigating this alone can be daunting. Our clients prefer to speak to an adviser face to face in a friendly, familiar and confidential setting
​
By using us, residents will be able to manage their housing costs more effectively, sustaining tenancies and allowing families to remain in their homes
​
Employers will benefit by making sure their workforce get the right help at the right time. Studies have shown that this will lead to reduced absence, increased productivity and a healthier, happier workforce**
​
​
​
​
We have over 20 years' experience in the money advice sector
​
Providing a quality personal, face to face service to each individual client is at the heart of what we do
​
We are an ethical company. We do not take any referral fees and do not sell financial products. This allows us to provide independent, impartial, best advice for those seeking solutions
​
We help everyone, from the financially excluded to well paid workers wanting to make savings on their household budgets
​
We provide individuals with financial education to have a better understanding of money
​
Full financial makeovers and advice for dealing with life changes such as redundancy, unemployment, divorce and return to work after claiming benefits
​
Income maximisation to identify benefit entitlement and options to make the most of income
​
Advice on expenditure reduction, energy deals, energy efficiency grants, price comparisons, help with switching
​
Help with household bills, council tax, rent & mortgage
​
Advice both in and out of work benefits - Working and Child Tax Credits, Universal Credit, Housing Benefit, Personal Independence Payments
​
Help with benefit claims, appeals and representation at Tribunal
We specialise in solving debt problems and stabilising income.
​
Difficulties paying credit cards, personal loans, overdrafts, catalogues etc
Debt casework, debt counselling, negotiating with creditors to set up sustainable repayments arrangements with lenders
Housing arrears, repossessions, evictions, Court hearings
​
Formal insolvency options with an approved Debt Relief Order Intermediary & advice on Bankruptcy & Individual Voluntary Arrangements
Accredited by the Institute of Money Advisers (IMA) Certificate in Money Advice Practice (MIMA Cert)
​
Our debt advice services are only available in house via contracting companies, we are unable to assist with self referrals.
​
Training
​
Delivered by a specialist trainer to individuals and groups including employees, tenants, community groups and front-line staff
We work with individual organisations to provide bespoke courses.
​
Financial wellbeing workshops
We train advisers & staff to have up to date knowledge in all money and debt topics, including budgeting, benefits, debt guides
Popular courses include our 'Money MOT' 'Introduction to Money Advice' and 'Dealing with Debt'
Sessions available from full day courses to lunchtime sessions and bitesize learning
​
​
​
Expertise in financial wellbeing, fuel poverty, child poverty, financial inclusion and anti-poverty strategies, money advice, debt advice delivery
We work with media to highlight local and national issues and campaign for change
Our media credits include television appearances Week In Week Out, X Ray, Red Dragon radio, Radio Cardiff, The World Tonight
We work with organisations to ensure best practice, the provision of financial wellbeing and implementing money advice services
​
Puplic speaking engagements at meetings and corporate events
We work with companies to create debt and money advice packages offered in house
​
We have a wide range of ways to access - fixed sessions within the workplace or access directly by staff/resident self referral
​
We work on a fixed fee basis charged to contracting companies with competitive rates and no hidden charges
​
We do not charge individuals for debt advice and the associated casework, meeting our core value that those with problem debts should not be further burdened
​
We provide our money coaching on a fixed fee charged basis to individuals. We do not offer this as part of our services with contracting organisations, only to consumers directly subject to eligibility
We are not able to provide debt advice to consumers who contact us directly outside of contracting organisations, we will however assist in finding free sources of help
​
Licensed by the Financial Conduct Authority to provide Debt Counselling, Debt Adjustment & Credit Information Services
​
Accredited by the Institute of Money Advisers.
Certificate of Practice in Money Advice
​
Debt Relief Order Approved Intermediary
​
Professional Indemnity & Public Liability Insurance
​
Member of Advice UK & the Institute of Money Advisers (IMA)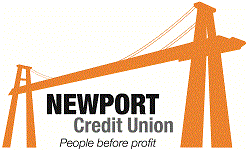 Authorised and regulated by the Financial Conduct Authority - FRN:618806